Insightin Health Named Best and Brightest Company to Work For in the Nation for Fourth Consecutive Year
Company recognized for its commitment to exceptional culture and inclusive workplace
BALTIMORE, MD, October 3, 2022–Insightin Health, a software-as-a-service (SaaS) provider for the healthcare payer market, was named a 2022 Best and Brightest Company to Work For in the Nation® for the fourth consecutive year by the National Association of Business Resources (NABR).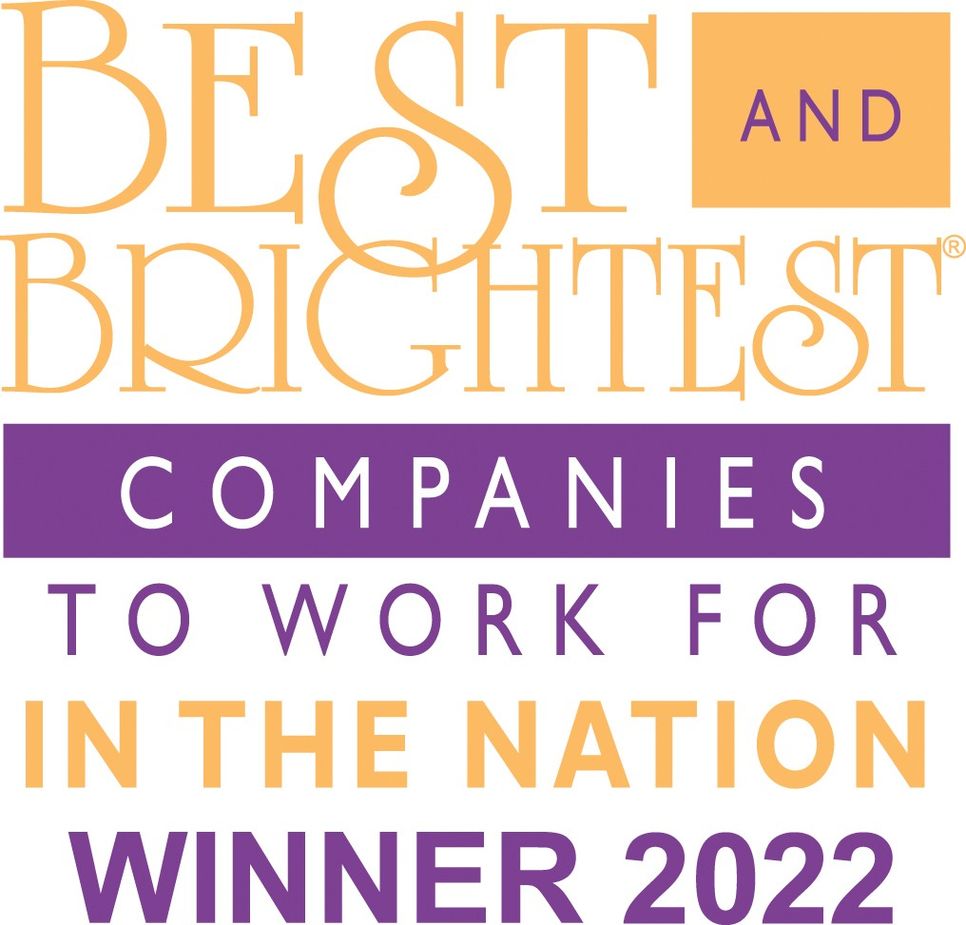 "Winning this award four consecutive years reflects our steadfast commitment to our mission and fostering a culture that empowers our team to do their best work every day," said Enam Noor, CEO and founder of Insightin Health. "By investing in our people's ability to innovate, collaborate, and learn, we inspire a unified approach to improving healthcare that has served as the foundation of our growth and evolution since the beginning."
With more than 20 years of experience conducting the Best and Brightest competitions, the NABR has identified numerous best human resource practices and provided benchmarking for companies that continue to be leaders in employment standards. National winners were assessed on a variety of measures, including employee achievement and recognition, diversity and inclusion, work-life balance, and strategic company performance among others. Insightin Health was one of 175 winning organizations honored out of 1,400 nominations nationwide.
"These 2022 winning organizations have stood out during unpredictable times and have proven they are an employer of choice," said Jennifer Kluge, president and CEO of NABR and The Best and Brightest Program. "They continue to keep the needs of their employees first and provide perks that include development, wellbeing, work-life balance, rewards, and recognition. In addition, these winning companies offer a fantastic work culture and workplace environment that attracts and retains superior employees."
Insightin Health and the other winning organizations will be honored during the virtual Illuminate Business Summit week in November and in the spring of 2023. To learn more about Insightin Health, visit www.insightinhealth.com.
About Insightin Health
Insightin Health helps healthcare payers eliminate data silos and deliver highly satisfying consumer-centric experiences. inGAGE™ – their software as a service (SaaS) platform – is the industry leading solution for improving experience and satisfaction. Using artificial intelligence and machine learning, inGAGE™ leverages the totality of the connected data, in real-time, to produce insights that drive Next Best Action (NBA) workflows to solve pressing healthcare challenges. inGAGE™ allows healthcare payers to increase lifetime member value, drive growth, and improve overall plan profitability. For more information, visit www.insightinhealth.com.
About the Best and Brightest Programs
The Best and Brightest Companies to Work For® competition identifies and honors organizations that display a commitment to excellence in operations and employee enrichment that lead to increased productivity and financial performance. This competition scores potential winners based on regional data of company performance and a set standard across the nation. This national program celebrates those companies that are making better business, creating richer lives, and building a stronger community as a whole. There are numerous regional celebrations throughout the country such as Atlanta, Boston, Chicago, Dallas, Detroit, Grand Rapids, Houston, Milwaukee, San Diego, and San Francisco. Nominations are now being accepted for all programs. Visit www.thebestandbrightest.com to nominate your organization.
Media Contact:
Molly Bryant
Marketing Manager, Insightin Health
mbryant@insightinhealth.com