Insightin Health gains $12M to help payers engage, retain members
Insightin Health aims to help payers retain and engage their members via its proprietary platform. The funding round was co-led by the Blue Venture Fund, a collaboration between Blue Cross Blue Shield companies, the Blue Cross Blue Shield Association and Sandbox.
Insightin Health, a company that offers payers a personalized member engagement platform, has raised $12 million in a Series A funding round The round was co-led by the Blue Venture Fund — a collaboration between Blue Cross Blue Shield companies, the Blue Cross Blue Shield Association and Sandbox — and healthcare growth equity fund Blue Heron Capital.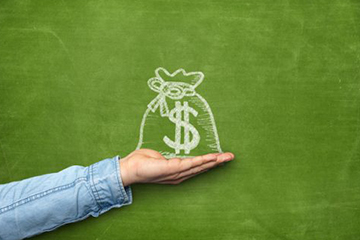 Insightin Health plans to use the new funds to scale its proprietary inGAGE platform, which is designed to help payers engagement and retain their members, said Enam Noor, CEO of Insightin Health, in an email.
The platform applies natural language processing to clinical information and social determinants of health and then generates an algorithm for care management and retention for each member, he explained.
"The AI-driven approach and machine learning algorithm connects the dots for all of the data sources and aggregates the trends for predictive outcomes," he said. "[The platform makes] recommendations for every touchpoint of member communications and activities."
Currently, the platform has aggregated data for more than 5 million people.
Scaling the inGAGE platform will allow Insightin Health to bring in new clients and provide new tools within the platform for existing customers.
"[Blue Venture Fund is] committed as an organization to improve the health system, and we feel a solution like Insightin Health takes great strides in getting us there," said Binoy Bhansali, managing director of the Blue Venture Fund, in a news release. "Their ability to leverage data strategically elevates Medicare Advantage and Managed Medicaid plans' abilities to improve quality, reduce costs, and drive growth and retention by better engaging members."
Other investors in the funding round included Health Catalyst Capital, Revolution's Rise of the Rest fund and SaaS Ventures.
The market for personalized consumer engagement platforms is crowded, with companies like Zipari, Welltok and Health Mine all jostling for market share. In addition, large enterprise companies are moving into the healthcare space, such as SalesForce and Microsoft, Noor said.
But Insightin Health sets itself apart by being the only single platform that is able to aggregate all data points for both structured and unstructured data into one ecosystem, he added.
In contrast to many companies that have suffered amid the Covid-19 pandemic, Insightin Health has fared well.
Though Noor declined to share the company's current valuation, he said Insightin Health experienced 170% revenue growth year-over-year from 2019 to 2020. The company is aiming for similar growth this year.
The company's growth during the pandemic is partly due to the fact that Insightin Health developed tools focused on the senior population in March 2020, Noor said. These tools gather data on Medicare and Medicaid beneficiaries and then use machine learning to help payers determine patient risk factors.
About Insightin Health
Insightin Health delivers the industry's only single platform which provides complete personalized member engagement for each step of the health care journey. The core platform inGAGE™ combines medical, clinical, cognitive, and social determinants of health to recommend the Next Best Action (NBA) for each person. Health plans can improve quality measurements, gain higher member satisfaction, and increase member retention. The simple integration and easy to use inGAGE™ creates an effective shift towards a healthier population for health plans. For more information, visit Insightin Health