Targeting CAHPS Measures: Solving for root causes that negatively impact member satisfaction
By Carissa Stajnrajh, Vice President of Customer Experience, Insightin Health
On August 3, the Centers for Medicare & Medicaid Services (CMS) released the 2022 MAPD CAHPS survey results for Star Year 2023. As I write this, health plan leaders and Stars executives are reviewing their results – perhaps feeling some initial relief and then quickly shifting to contemplate the subtext behind the cut-points that CMS just shared. As executives look ahead to next year, having a clear strategy and a dynamic playbook to ensure that Medicare Advantage plans deliver consumer-centric experiences that create loyal, lifetime members becomes even more critical.
We won't pretend that doing so will be a walk in the park. However, health plans that are committed to addressing the root issues that create dissatisfaction and are armed with the correct information and tools will improve member experience and satisfaction, lower operational delivery costs, grow their membership, and increase lifetime member value.
Consider the progress made concerning tracking Health Effectiveness Data and Information Set (HEDIS®) gaps. Over the years, health plans have developed the art and the science of ensuring their members get the preventive care services they need. The binary nature of HEDIS care caps – open or closed – helps make this relatively straightforward. Member records clearly demonstrate who needs what preventive care service allowing health plans to engage with the member, their provider, and other care service partners to close any open care gaps. On the other hand, satisfaction is more amorphous and qualitative, making insights and recommended next actions more difficult to determine. Think of how valuable it would be if tracking Consumer Assessment of Healthcare Providers & Systems (CAHPS®) performance or identifying a "CAHPS Gap" was as clear-cut as detecting the presence or absence of a HEDIS gap.
Creating a new category: The CAHPS gap
A CAHPS gap can be used to identify members that actively present as having experienced challenges with a specific CAHPS measure. For example, if you know from a mock survey that a member had difficulty filling out plan paperwork, that member would have a CAHPS gap. Regardless of the data source, health plans can view self-reported member experience challenges as the equivalent of an active CAHPS gap. Identifying member-level gaps, aligned to specific CAHPS measures and questions, provides a quantifiable, foundational starting point.
Combining CAHPS gap insight with the overall clinical, operational, demographic, and social data, enriches health plans understanding of their member and positions plans to create strategies to better understand and eliminate dissatisfaction.
A foundation for holistic member experience insight
This is where advanced analytics comes in. By understanding the key attributes and influencing factors tied to members with active CAHPS gaps, health plans can identify members with those same attributes – as well as predict members likely to have those same attributes – to identify a larger population that is likely to experience the same CAHPS gap. This inferred gap population expands the health plan's scope of understanding. With machine learning, artificial intelligence, and advanced modeling tools, health plans can gain better insight into the experiences that create dissatisfaction and define Next Best Action recommendations to solve for the root cause issues that lead to dissatisfaction and churn. Leveraging advanced analytics allows health plans to reach beyond the limited population that may have responded to a mock survey and define the levers and the populations segments that will have the greatest impact on experience and satisfaction.
As CMS continues to emphasize the importance of member experience in its Star Rating program, health plans that adopt data-driven analytics practices to understand their members, inform action, and improve satisfaction will be well positioned to drive lifetime member value.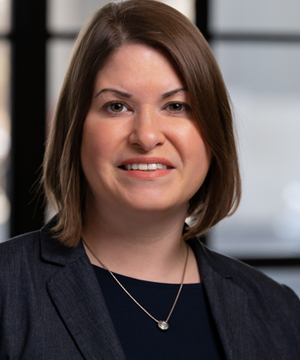 Carissa Stajnrajh
Vice President of Customer Experience,
Insightin Health